Autonomous
Mobile

Manipulation
Model R2 is an autonomous manipulation robot designed for material handling in dynamic environments.
Powered by our exclusive set of Quasi AI algorithms, R2 is user-programmable, self-learning, capable of carrying out complex series of actions and offering unmatched control and traceability for optimal performance.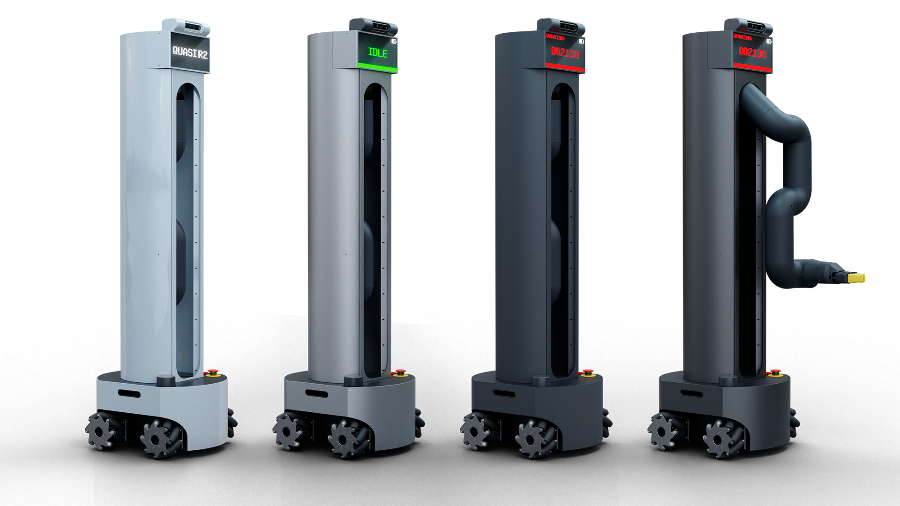 The All-New Robotic Platform
Quasi Robots + Qai + Cloud Connect
The R2 Difference
Next Generation Integrated Automation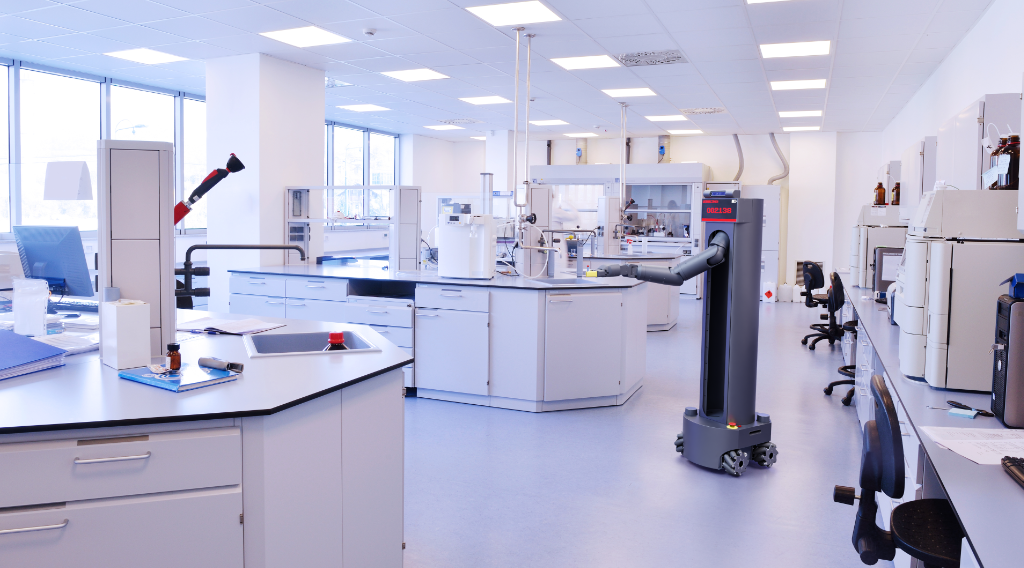 Unrestricted Operational Range
Material-handling solutions are often limited by the length of their arm and gripper or by the circumference of their reach. Manual repositioning of these machines decreases the efficiency their automation provides.
Model R2 is different. With unconstrained, autonomous mobility, its pick-and-place function can be deployed anywhere, anytime — allowing for truly unrestricted range of operation and automation within your facility.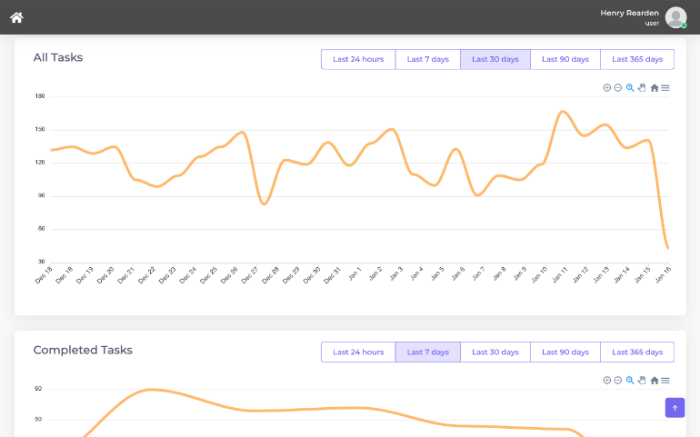 Boundless Connectivity
Connection lies at the heart of advancement. Effective communication between our machines and the outside world enables interoperability like never before.
For human users, this means a simple, code-free interface for robot control and clear, graphic dashboard displays of gathered data in our Cloud Connect user interface. For surrounding machines, this looks like seamless integration between Quasi robots and all external management systems, along with Qai - driven traceability and complete fleet management provided by our Cloud Connect control center — turning Model R2 into a collaborative partner that fits into any environment.
Integrated Automation and Intelligence
Enabled by our Qai Software
It's what's inside that matters. All Quasi solutions are driven by our propriety Qai software, which includes a bundle of advanced intelligence algorithms to enable the navigation, vision, motion, and data compiling abilities of Model R2, along with our app-based Cloud Connect control center that provides complete management and traceability insight into the robotic fleet of the end-user.
Autonomous Navigation
R2 independently build a map of its environment without external markers or facility modification. During movement, it on-board sensors and lasers detect obstruction learn to plan more efficient routes with each trip.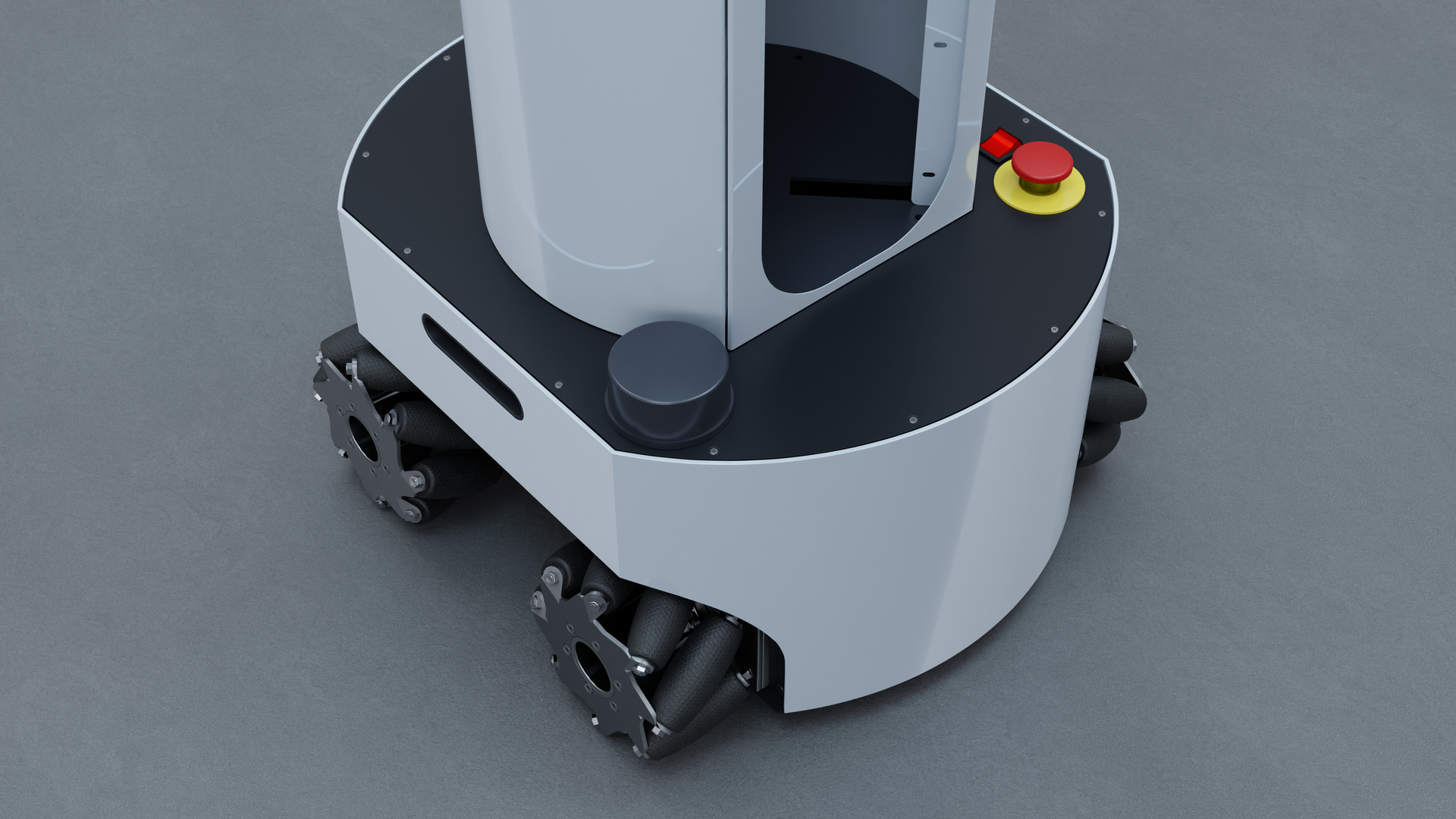 Depth Perception
R2 analyzes and responds to its environment by 'seeing' it through two robust stereo-image cameras. This helps the machine recognize surrounding objects and refine its internal environmental map.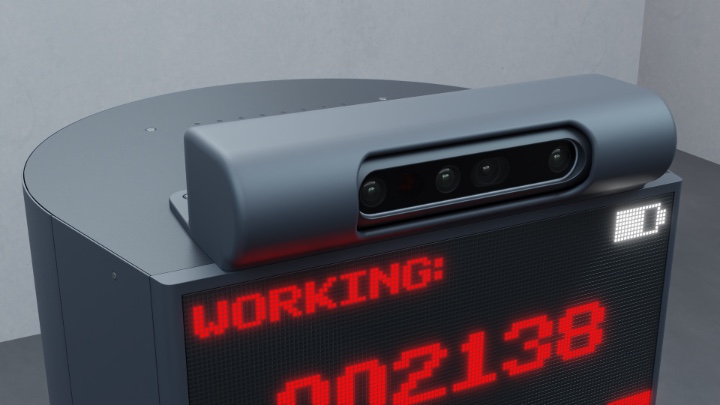 Progressive Learning
With each action, R2 gains knowledge and understanding that it shares across your entire fleet of Quasi robots. This allows instantaneous new bot onboarding and ongoing learning that creates better abilities over time.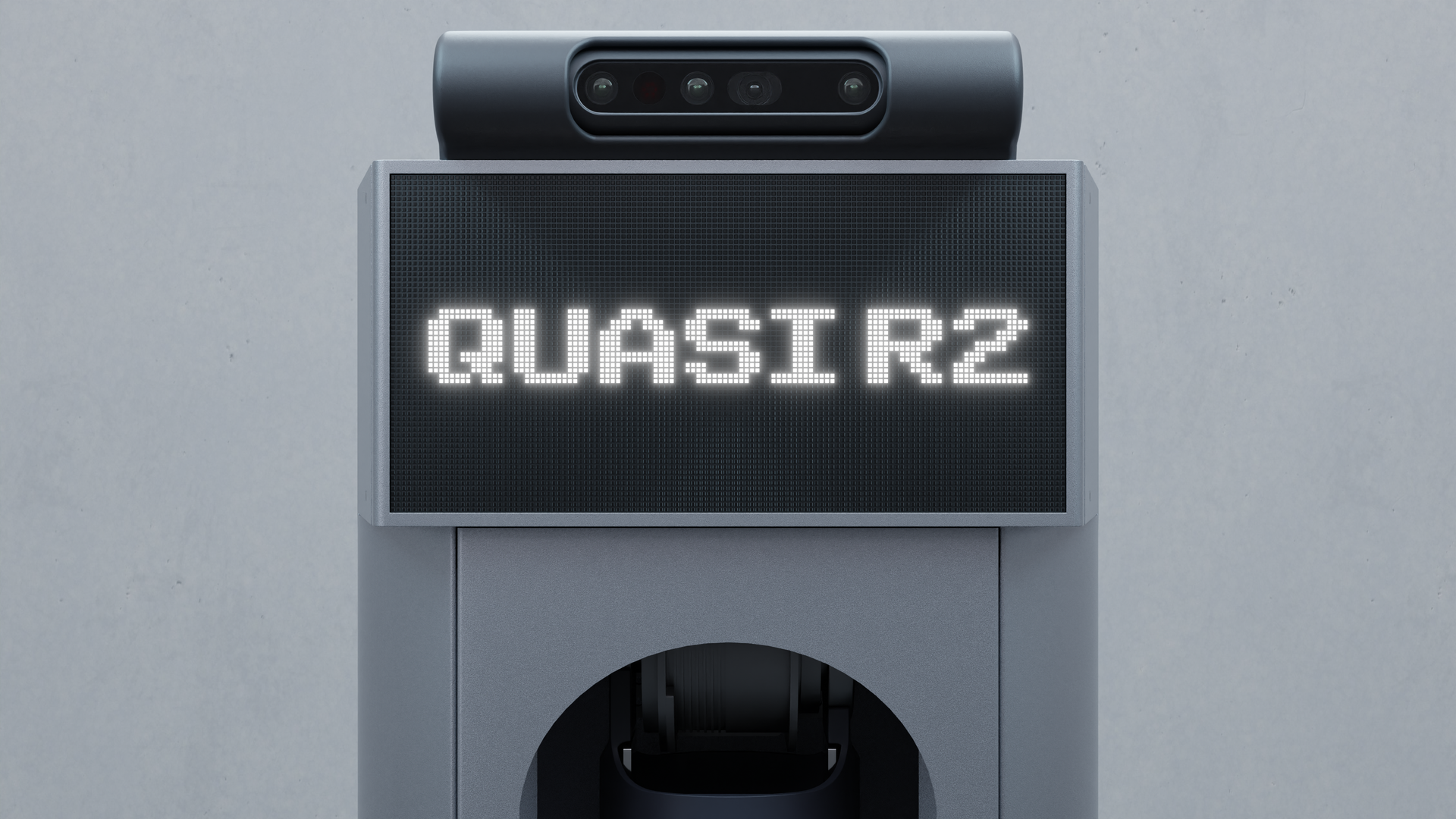 Motion Planning
Movement of R2's arm and gripper is planned precisely by calculations of sensor feedback and micro-adjusting as needed, allowing precise object grasping and performance of detailed tasks and larger jobs alike.
Object Identification
R2 continuously learns and memorizes the objects in its surroundings. When an item is recognized mid-task, the gripper adjusts based on remembered grasp and manipulator calculations for optimal pickup angles.
Data Compiling and Analysis
Extensive logs of all R2 activity is kept by the Cloud Connect. Users are able to access metrics and insights into all robot actions, charging, task assignments, movements, and more, to make better operational decisions.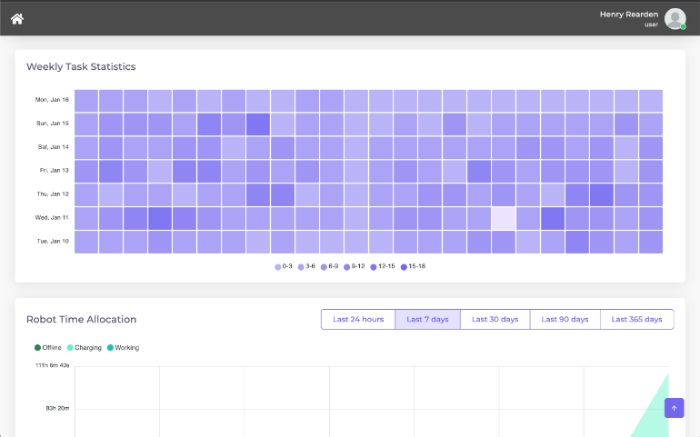 Streamline Material Handling Workflows
Material picking, processing and handling-related tasks are a reality for operations within all industries. By incorporating Model R2 into your workflow, your facility can eliminate repetitive non-value-added activities from your team's responsibilities, allowing better performance on more critical tasks, optimization of resources, and operational efficiency.